❝Damian❞
≐≑≒≓≔≕≐≑≒≓≔≕≐≑≒≓≔≕≐≑≒≓≔≕≐≑≒≓≔≕≐≑≒≓≔≕≐≑≒≓≔≕
Child of Astrid
Diviner, Necromancer and Conjurer
(This Character Belongs to Wonder)
Page Last Updated: 23 September 2012
Damian -Member of the The Mortuary
-The One Who Sees All; Head Mortitian
 Age: 17 (Physically)  Height: 6'2  Weight: 130lbs
 Sexuality: Bicurious  Relationship: Single
 Health Status: Healthy  Accent: Unknown
 Main Weapon: Knives
 – The habit of looking to the future and thinking that the whole meaning of the present lies in what it will bring forth is a pernicious one. There can be no value in the whole unless there is value in the parts. ~ 21:31, May 12, 2013 (UTC)

Cowards die many times before their deaths

The valiant never taste of death but once.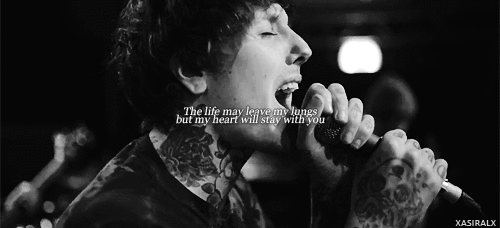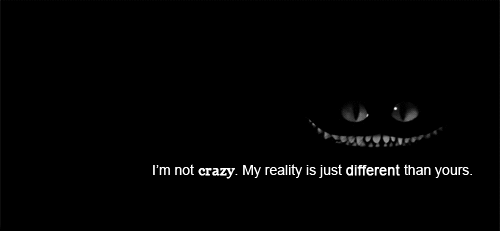 I was always the least liked out of all my siblings, my parents favoured my sisters over me, even my father. While most of my siblings inherited three classes from my mother, I only inherited two, conjuring and divining. This saddened me, and that was probably the reason why my mother preferred my sisters, while she'd teach them how to do magic from their classes she'd tell me to sit in the library and behave. I was the second eldest and the only boy so you can tell I was a handful, I started to pay no attention to anything my mother said to me and ended up reading about my magic on my own. It was one day when I discovered catacombs under the mortuary, I walked through them until I found myself in a hall. It was a very fancy hall, mind you, marble floors and echoed as a walked upon them then someone grabbed me before giving me the powers of necromancy and walked off and left me laying on the floor unconscious. I awoke still unconscious on the floor.
I found out I had necromancy when I revived one of the roses I conjured which died from the dead. I never told my mum though, she just found out on her own, I continued to learn more about my three powers, then my mum decided to make me head mortitian of the mortuary and gave me a study down in the catacombs where I continue to learn and spend most of my time.
Hometown
Unknown
Type of Childhood
N/A
Most Important Childhood Event
N/A
Type of Smarts
WIP
Religious Views
Unknown
Earliest Memory
Playing The Harp
Firsts
Kiss = N/A


Sex = N/A
Love = N/A

| | |
| --- | --- |
| Mother | Astrid |
| Father | Astrid's husband (WIP I think) |
| Siblings | 3 other siblings (all wips) |


Eye Colour
Brown
Hair Colour
Blonde
Height
6'2
Weight
130lbs
Nationality
Danish
Native Language
Old Norse
Ethnicity
Caucasian
Accent
WIP
Handedness
Ambidextrous
Shoe Size
8
Blood Type
A+
Voice
Deep but seductive
Eye Sight
20/20
Languages Spoken
Old Norse
English
A lot of others
Health Status
Healthy
Abilities
Playing The Harp
Clothing Style
WIP
Distinguishing Marks
WIP
Body Style
Tall and Slender
Relationship Status
Single
Nicknames
Dami, Demi
Sign
Meaning of Sign
Element =


Ruling Planet =
Symbol =
Birth Stone =

Current Location
Camp Crescent
Mother's Cabin
Pets
Jasper - Raven
Likes
Dislikes
Fears/Phobias
Hobbies
Motto
Things He Won't Do
Person They Secretly Admire
Most Influenced By
WIP
Moral Compass
Most Important Person Before Camp
Most Important Person Now
WIP
Immediate Goals
Long Term Goals
| | |
| --- | --- |
| Vices | |
| Bad Habits | |
| Sleeping Habits | |
| Quirks | |
| | |
| --- | --- |
| Dream Job | |
| Current Job | |
| Quirks | |
| | |
| --- | --- |
| Colour | Black or Red |
| Music | Anything excepts generic pop or country |
| Food | Unknown |
| Animal | Ravens |
| Book | WIP |
| | |
| --- | --- |
| Skills | |
| Weapon of Choice | Her sword has a blade of a green color, with the words Remember me forever engraved on it. The guard is formed like a pair of bird wings. Its grip is of a black metal set with moonstones and rubies. |
| Strengths | |
| Weaknesses | |
| Quests Led | |
| Quests Been On | |
Damian could technically be counted as a psycho, one minute he could be a warm hearted, nurturing, big brotherly, type guy, next he's a sadistic maniac with a insane smile on his face, he has a liking for knives and swords rather than wands and staffs. He tends to be quite reckless, confident and, in most cases, brave. He gets pissy when things don't go his way and tends to huff and walk into the forest, or around the mortuary when this happens. He has has his own private study in the catacombs which somehow he regrets telling his family about as they always barge in without knocking.
| | |
| --- | --- |
| Reacts to a Crisis? | |
| Face Their Problems? | |
| Reacts to Change | |
| Alignment | |
| | |
| --- | --- |
| Attitude | |
| Personality | |
| Talents | |
| Social Skills | |
| Mannerisms | |
| Peculiarities | |
| | |
| --- | --- |
| One Word to Describe | |
| Best Physical Trait | |
| Worst Physical Trait | |
| Things to Change About Self | |
| Mental State | |
| Mental/Emotional Disorders | |
| Emotional Stability | |
| | |
| --- | --- |
| Greatest Fear | |
| Most at Ease When? | |
| Priorities | |
| Past Failures | WIP |
| Biggest Accomplishment | WIP |
| Darkest Secret | WIP |
| Secret Known by Anyone? | WIP |
| Personal Tragedy | WIP |
| Outlook on Life | |
| One Wish | |
| Character Flaw | |
Relationships With Others
| | |
| --- | --- |
| Ever Cheated? | No |
| Relates to Others? | WIP |
| Perceived by Strangers | WIP |
| Perceived by Lover | WIP |
| Perceived by Friends | WIP |
| Perceived by Family | WIP |
| First Impression | WIP |
| Family/Friends Like Most? | WIP |
| Family/Friends Like Least | WIP |
| | |
| --- | --- |
| Role Character Plays | Camper/Necromancer, Conjurer and Diviner |
| Inspiration Behind Creation | |
| Future Goals | WIP |
| Current Relationship | |
| Current Active RP's | None |